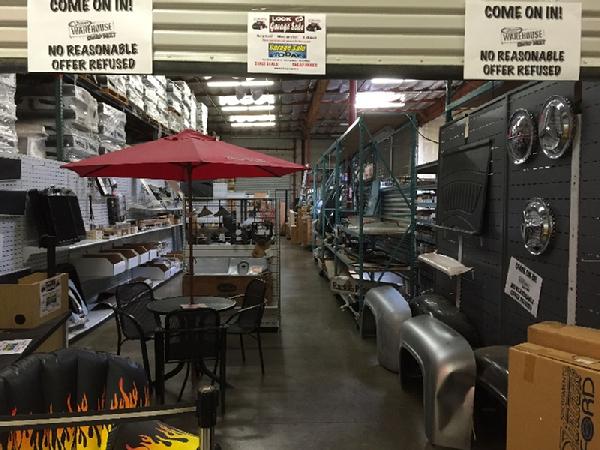 Entering the Warehouse/Swap Meet area!
THE ONCE A DECADE WAREHOUSE/GARAGE SALE HAS JUST STARTED!
.
FIXTURES , SHELVES. LIGHTED CASES, AND RACKS FOR YOUR STORE, SHOP,
GARAGE OR WAREHOUSE THAT WE HAVE EXCESS OF ARE ALSO
BEING CLEARANCED PRICED TO MOVE AND MAKE ROOM!
October 2015
Super Deals on:
Sheet Metal - Bumpers - Headliners - Radiators - Glass - Fiberglass - Suspension
Used Doors - Starters - Generators - Clutch - Brakes - Backing Plates - Axles
Water Pumps - Megs Exhaust Tips - Disc Brake Kits - Running Boards - Tanks
Remnants - roll ends - cloth covered wire - asphalt loom - hood lace
fender welt (black & chrome) - body to frame webbing - spark plug wire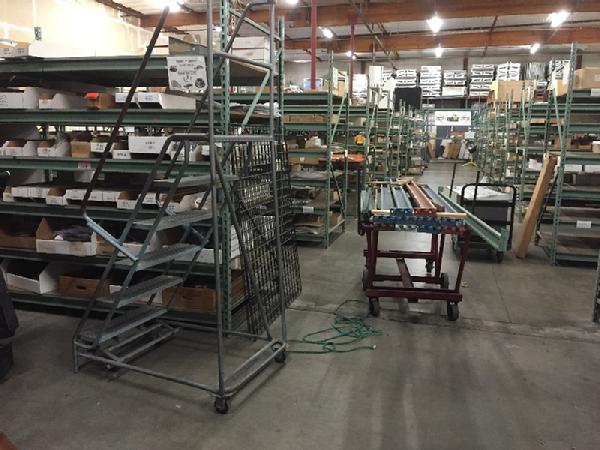 Revamping a section of the warehouse!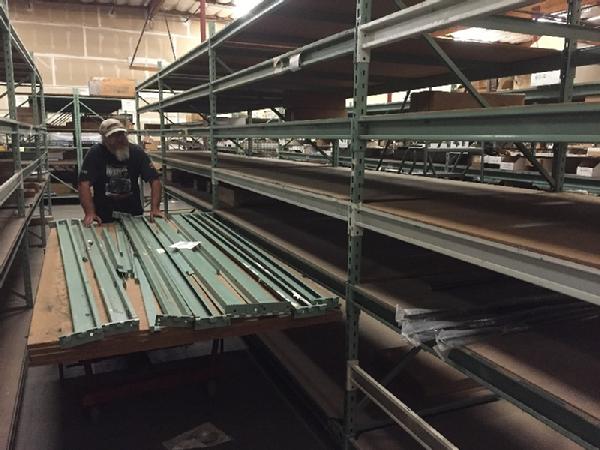 Ron adding new racking!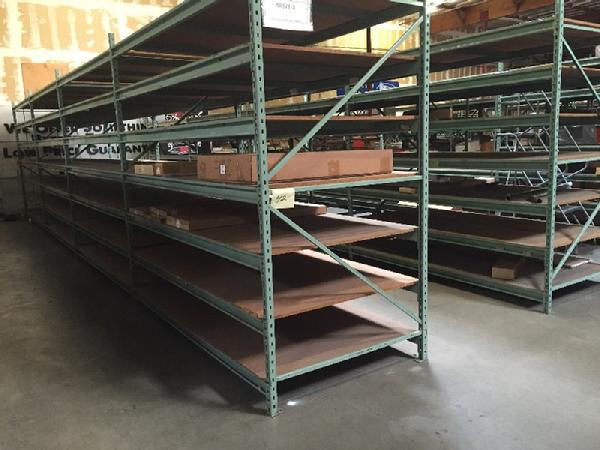 Two more units up.....4 more to go....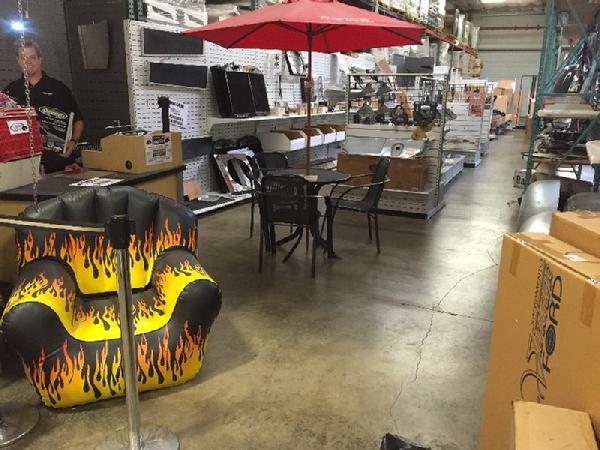 Come on in....Make an offer!